Don't worry about getting a cold for yourself and your family, it will notify you of your temperature in time

LCD READOUT SCREEN: Fast and easy Temperature readings ,Temperature displays Digitally and clearly on the LCD readout screen .Large-screen display can be clearly displayed under any light. can show readings in Celsius.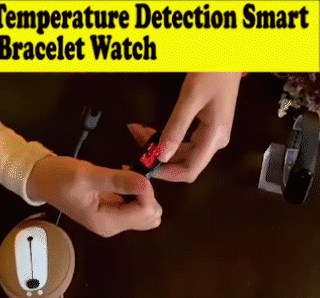 Longer Lasting Time: Built in 55mAh battery and energy-efficient chips, charging time about 1 hour, using time about 7 days, standby time can be 14 days.
Check temperature: Thermometer Accurate Digital Baby Body Basal Thermometer with LED Display for Infants and Adults, immediate Instant Result to help you adjust your healthy lifestyle.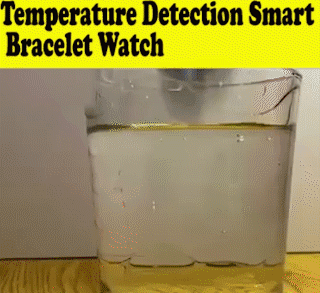 RELIABLE AND ACCURATE: Temperature measurement range30-45 degrees Celsius to help you track the changes of your body temperature. Delivers temperature readings with Unfailing Accuracy and very fast.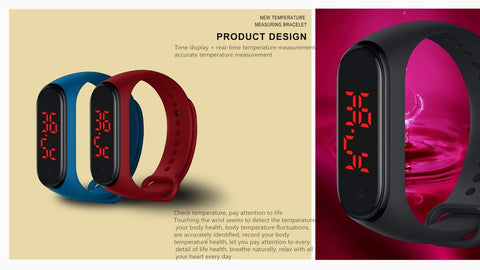 Perfect Design: Elegant and compact, comfortable to wear. With sensitive HD color touch screen, easy to view all information whether in the dark or sunlight.You can check your body temperature at any time to bring a better experience to life.
Product description:
Wearing method: wrist type
Cpu: high precision and low energy consumption microprocessor
Screen: LED display
Button: touch button
Temperature measurement method: contact film heat conduction
Temperature measurement range:30-45
Battery capacity:55mAh
Standby time:90days(Breath state)
Regular use time: 25days(normal frequency measurement and time)
Charging voltage: DC 5V
Charging method: contact charging
Size :57*20*12cm
Weight: 17.7g
Color: black
OUR GUARANTEE
Your purchase is backed by our 30 day 100% satisfaction guarantee!
We have 24/7 support, so please don't hesitate to contact us if you have any issues. Your customer experience is what's most important to us!