Small Portable Air Conditioner Ultra Cooler AC Arctic Air
🏊Is the summer heat making you uncomfortable? Feeling all hot and sweaty and you just cant bear it any longer? Want to save more money on the electric bill but also want to enjoy the cool air at the same time? Then the Small

Portable Air Conditioner Ultra Cooler Arctic Air is just the perfect solution we have for your cooling woes! Whether you are an office worker struggling with colleagues for central adjustments, to a college student living in a dorm, or if you just want to reduce your electricity bills, you'll find that this portable air conditioner will cool you off in no time.🏄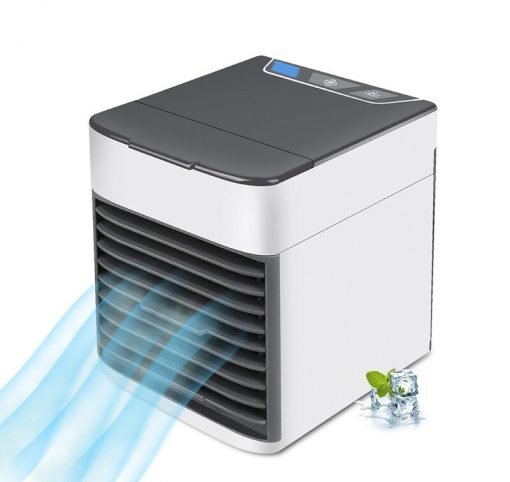 The Portable Arctic Air Ultra is a powerful, compact personal air cooler that pulls warm air from the room through its evaporative water filter to fill any space with cool, clean comfortable air.Simply fill with water, plug it into any standard wall outlet or USB port and enjoy.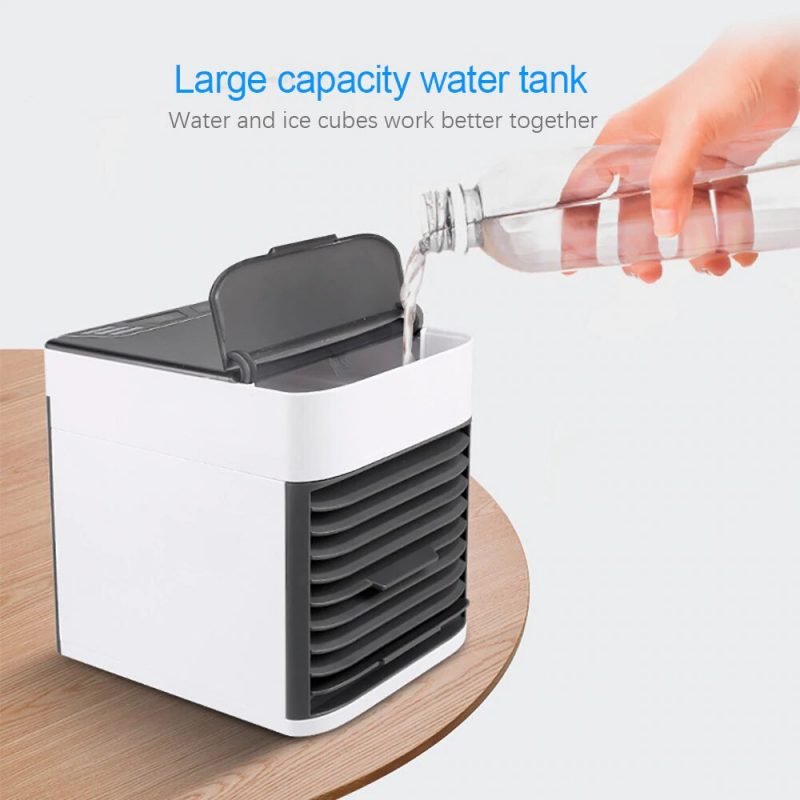 With its sleek compact design, it can fit nicely on your desk, nightstand or coffee table - wherever you need it.
It's lightweight & even convenient for travel. Great for outdoors too. It's not just safe to use but energy efficient.
This personal space air cooler actually cools the air around you, where you need it most while using the size and power consumption of a small fan.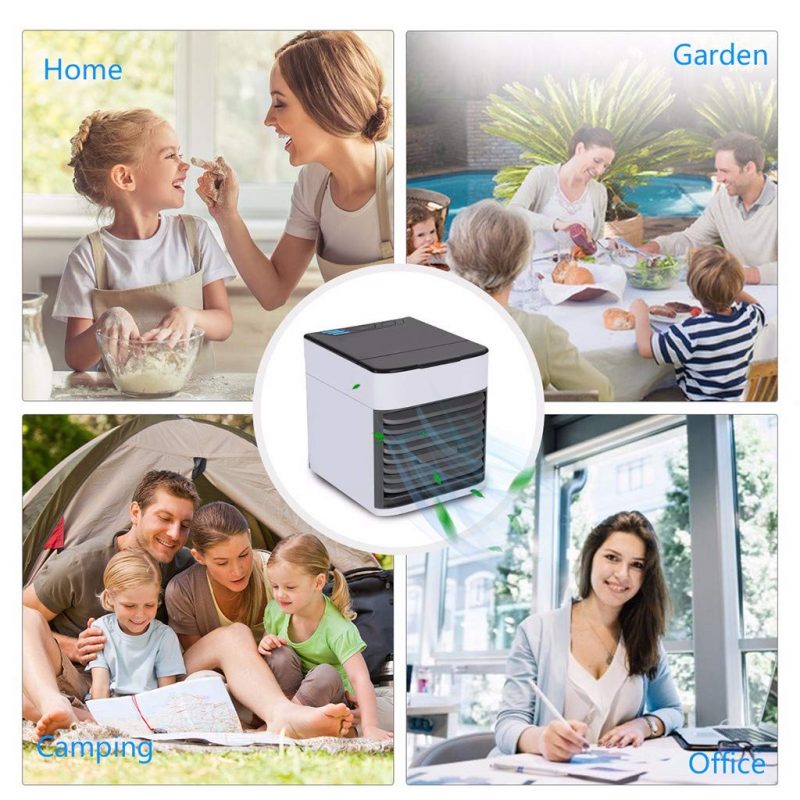 FEATURES :
Cools, Humidifies And Purifies Any Space With 2X Cooling Power!

Hydro Chill Technology- Turns Hot Air Into Cool Refreshing Air

Quick And Easy Top-Fill Water Tank – Runs Up To 10 Hours Per Fill

Evaporative Air Filter- Anti-Microbial And Reusable

Adjustable Multi-Directional Air Vent

3 Speed Control- Low, Medium, High

Ultra-Quiet Operation

Built- In LED Night With Light Control

Lightweight And Portable Design

Eco Friendly

Energy Efficient

Freon-Free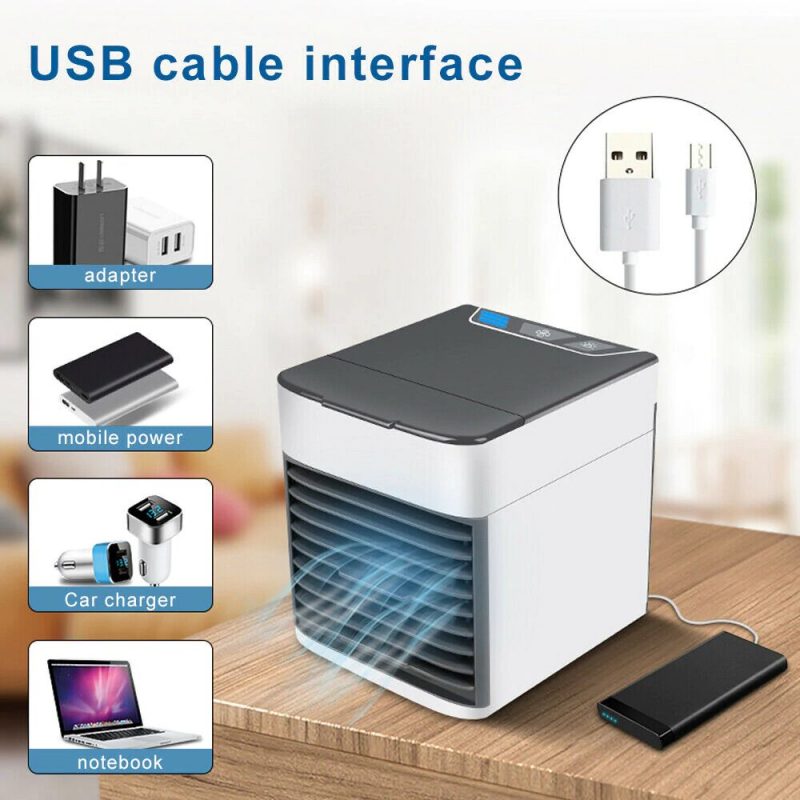 This portable ac unit is not only an air cooler but also a humidifier and a purifier. It comes with a high-quality air filter which you can clean and reuse! The USB air conditioner's filter can filter out dust, bacteria, and microorganism to provide you the purest and cleanest cool air. This is all thanks to its special filtration system that's washable and reusable.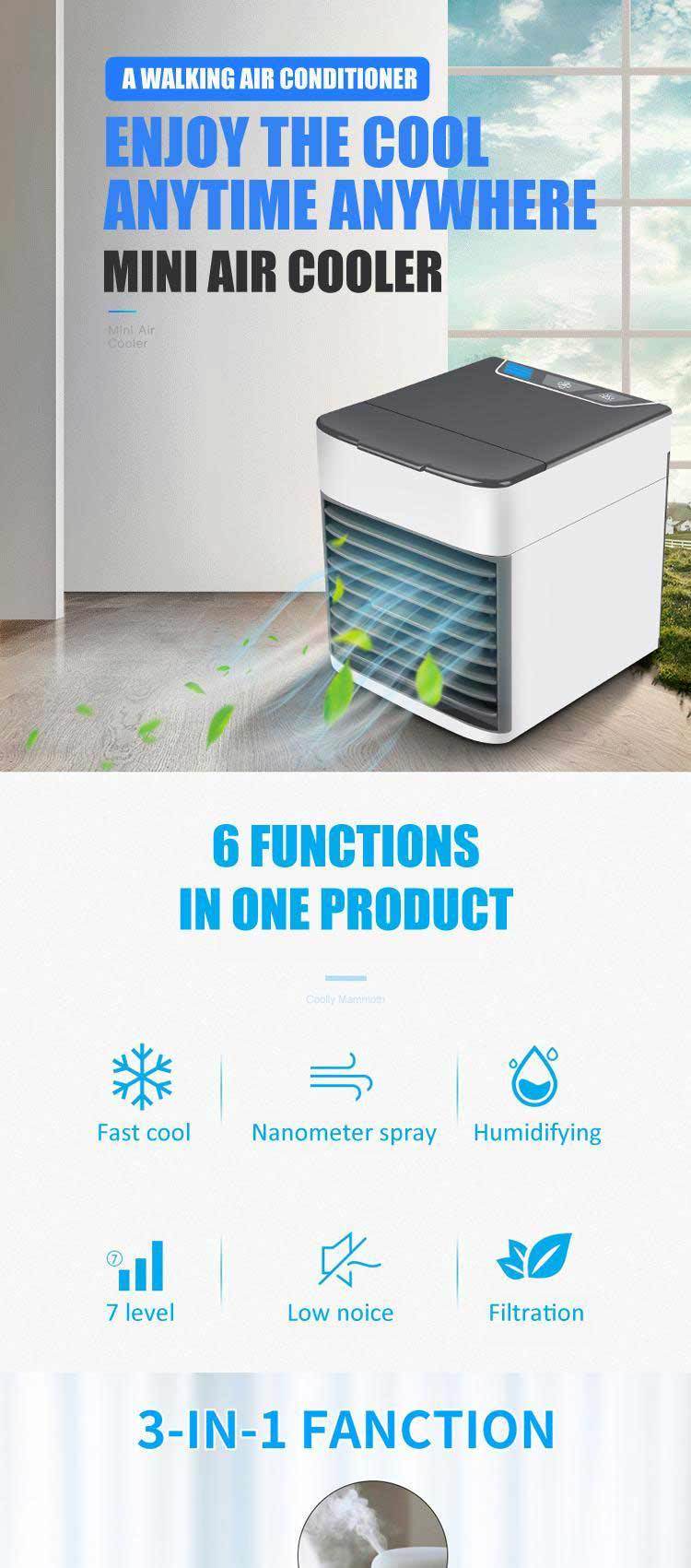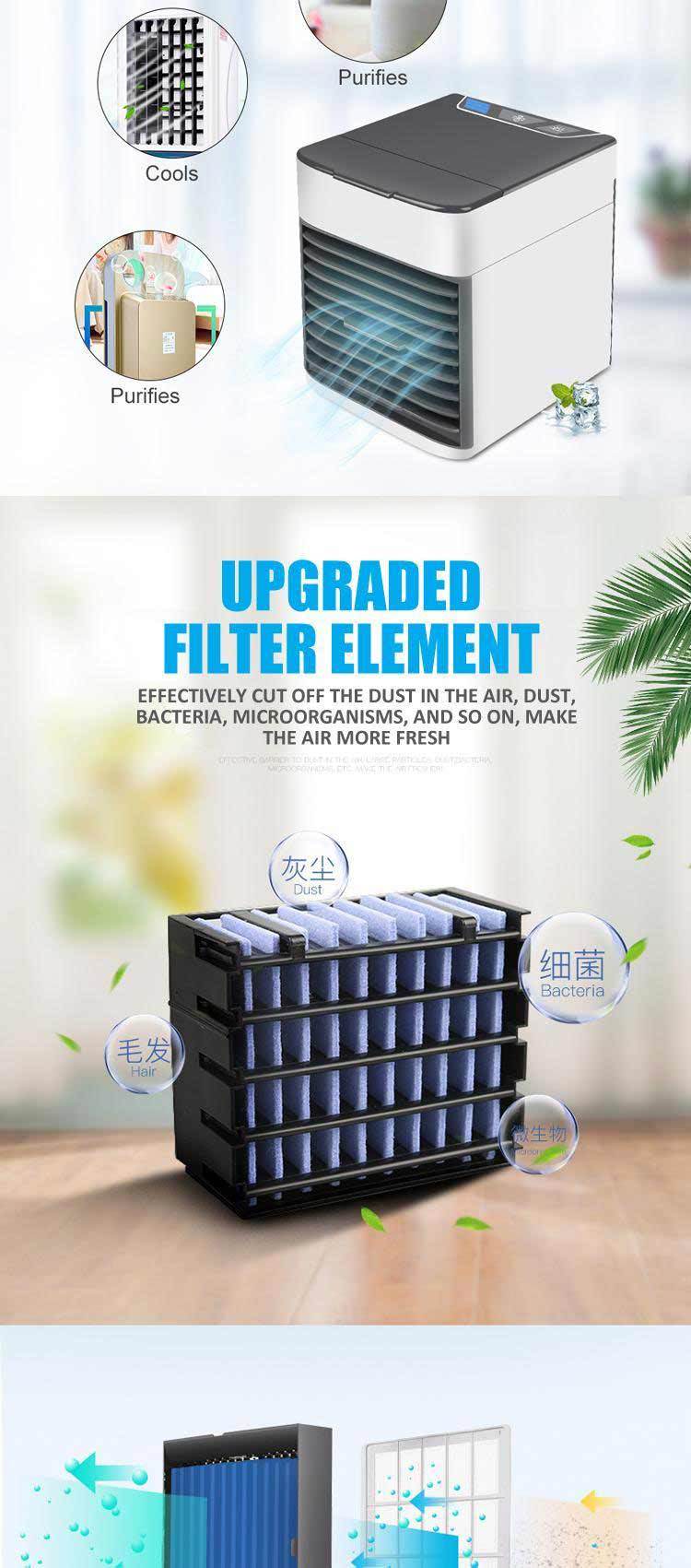 Low noise – making it ideal as a bedtime companion to give you a cool and comfortable sleep.
Easy To Operate – One-key operation makes it a breeze to use and simple enough to operate, making it easy to work without any complicated instructions.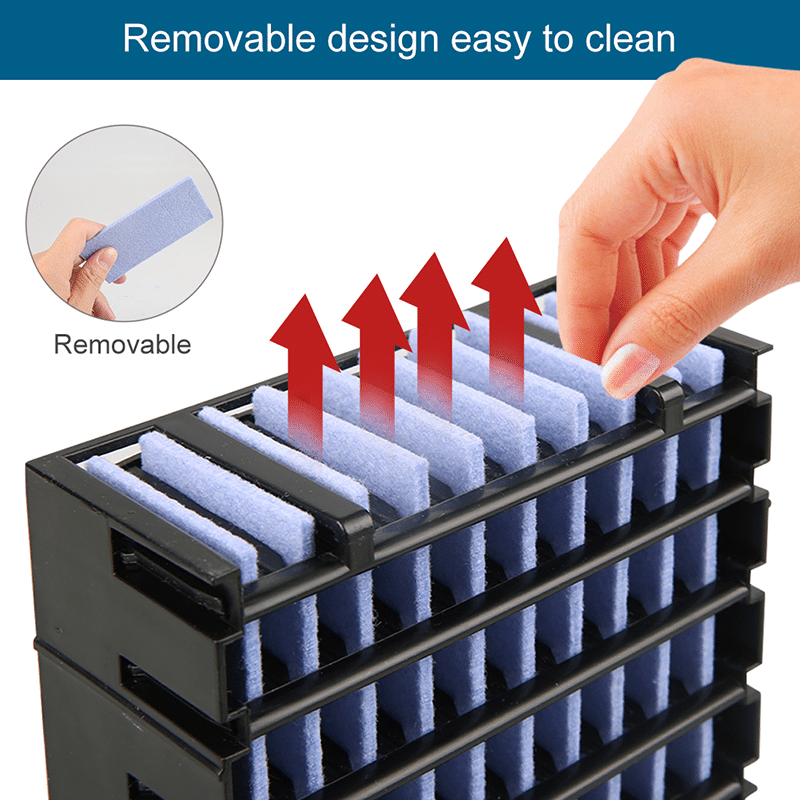 This is the best portable AC because it has been completely upgraded to better cool you with more simplicity, easier maintenance, stronger wind, and more compact.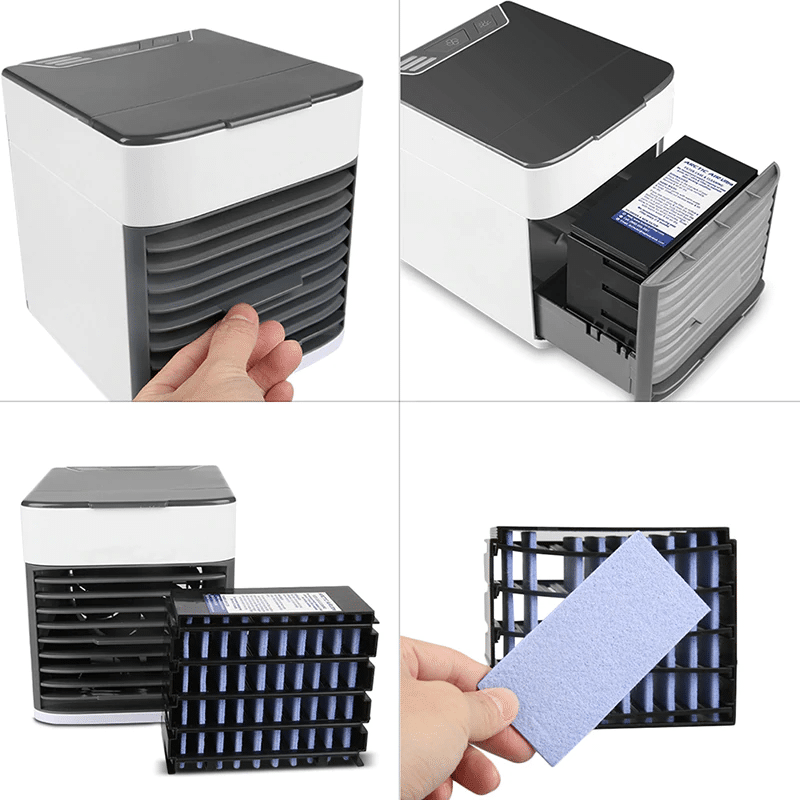 7 different LED colors while it's running giving it a super cool look and feel to the atmosphere.
Better health – the moist and clean air produced by our portable air conditioner will keep your skin soft, breath better, and wake up refreshed!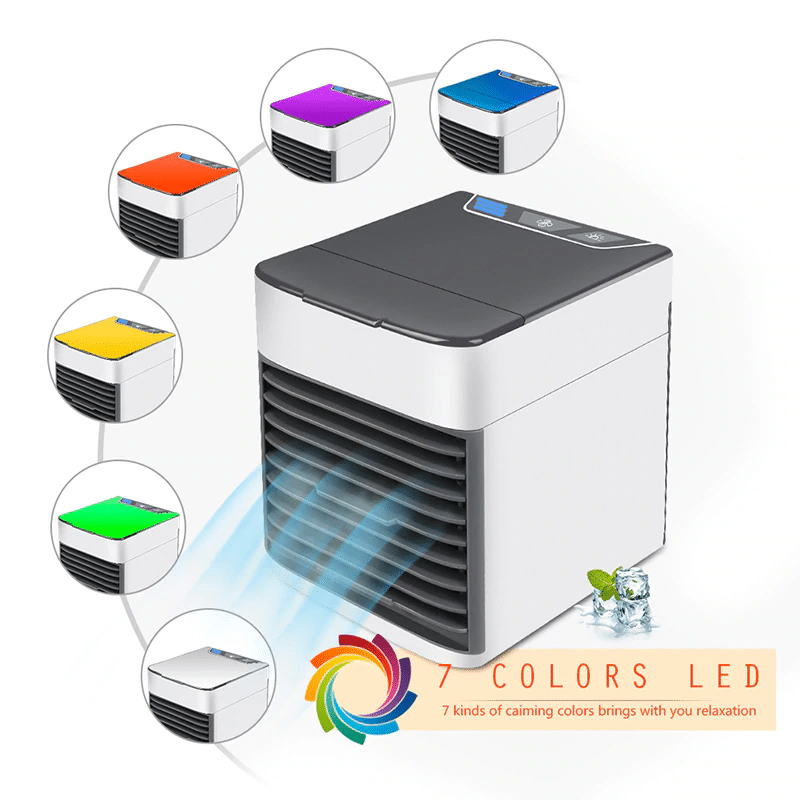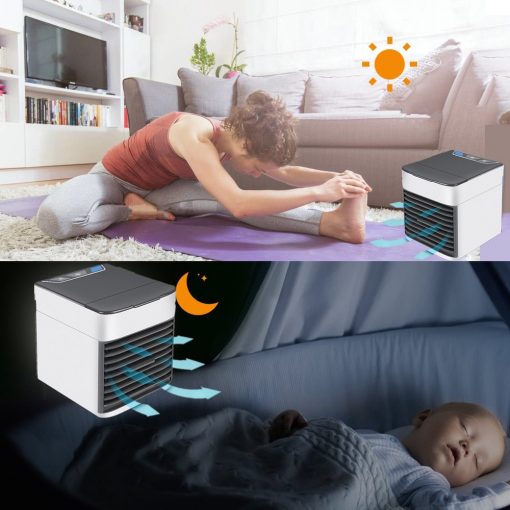 Our Guarantee
YOUR SATISFACTION IS OUR GUARANTEE. We maintain the highest standards for product quality and delivery methods. If you have any issues with the delivery of your order or if it did not meet your expectations, we will replace your order or refund you! You can return any unused product 30 days after arrival for a full refund.